Excerpt from featured article:

Elite Dental Partners (EDP), founded in 2014, is a dental service organization with locations in 13 states. EDP's affiliations in 2018 averaged nearly one acquisition each week, contributing to today's 111 locations with more than 1,300 employees. With this strong push for growth came an equal focus on the development of infrastructure. We needed to streamline support functions and provide tools for operational teams in the field. To better serve our affiliated practices, Elite partnered with Ottawa, Canada-based Enterprise Dental Management Systems (EDMS) to build an analytical toolbox. This toolbox provides integration with various patient management systems (PMS), data warehousing, and reporting for measuring business performance.

Choosing a technology partner is a decision no DSO should take lightly. The right partner needs to be flexible enough to support the quickly changing needs of a growing organization. We needed a partner who would learn and grow with us, and the ability to adjust to our needs was paramount. When new reports, analytical tools, or integrations with third-party solutions are part of the evolving dental business landscape, capability and flexibility are key. Elite Dental Partners found EDMS as our solution to connect to the various brands of server-based PMS our affiliate locations were using. EDMS allows us to also integrate data from cloud-based systems and, most importantly, serve as our data bridge as we transition our offices to one single cloud-based PMS.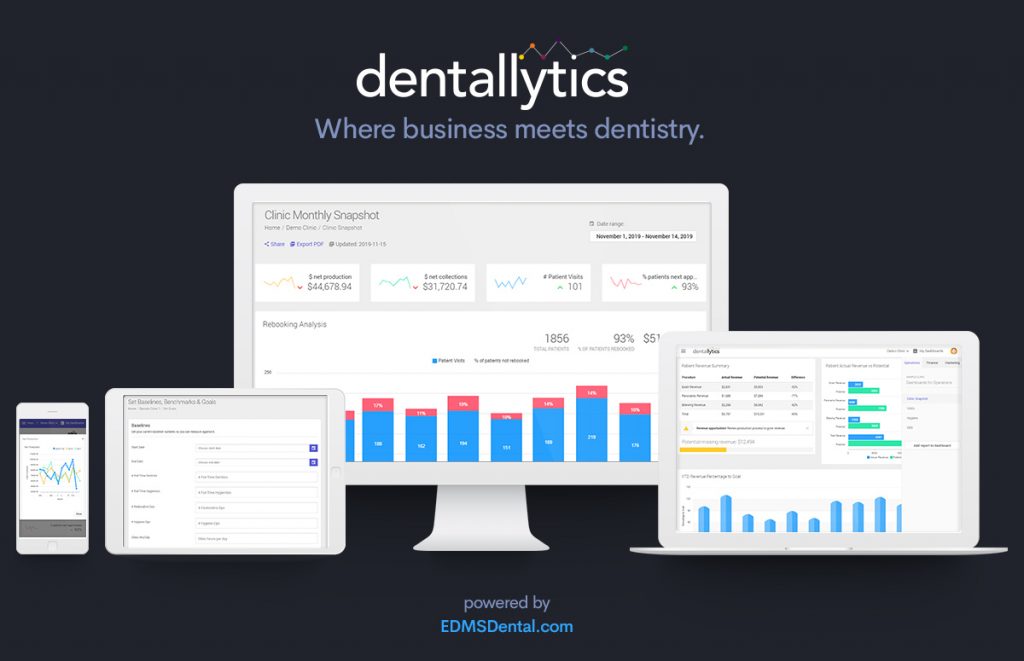 "Data brings insight, increased decision-making ability, and the development of special focus areas to provide customized support to specific locations."

– Gina Ellis, Director Business Development, EDMS Dental USA

To read the full publication "How A Leading DSO Is Centralizing Data" visit: https://groupdentistrynow.com/dso-group-blog/how-a-leading-dso-is-centralizing-data/